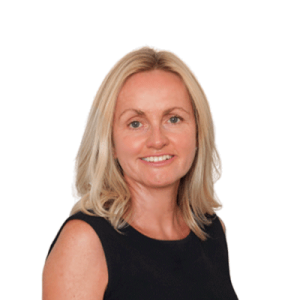 Suellen Morgan
Investment Director & Principal
BComm
Suellen is an Investment Director and one of three Co-founders of Touchstone Asset Management. She is responsible for portfolio construction and investment strategy.
Suellen has more than 20 years of experience in domestic equities markets, including senior investment management and broking roles. Her most recent role was Portfolio Manager and Executive Director at 452 Capital, where she played an instrumental role in building the business from early inception into a successful and highly profitable funds management brand. In this role, Suellen was jointly responsible for investment decision-making across the Australian equity market, achieving consistent medium-term outperformance.
Prior to joining 452, she was an Industrial Equities Analyst at Colonial First State, with responsibility for a number of major domestic sectors including Banks, Insurance, Diversified Industrials and Beverages.
Suellen has also worked as Head of Financial Services Research at Deutsche Bank Australia, where she led a team of five analysts responsible for the financial services sectors (Banks and Insurance), achieving top three ratings in investor surveys in both sectors. Prior to this role, she was Equities Analyst at Ord Minett Securities (now JP Morgan) with responsibility for the Insurance Sector.
Suellen commenced her career at Arthur Andersen Sydney where she completed the ICA's Professional Year Program to become a Chartered Accountant.